Vienna Behavioral Economics Network
The aim of the Vienna Behavioral Economics Network VBEN is to disseminate knowledge gathered at research institutions in Vienna to anyone interested in behavioral economics. The VBEN provides a platform to meet and network, and it promotes the dialogue between researchers in behavioral economics and stakeholders in the economy, the public administration, nonprofit organizations and interest groups, and society at large. For now, the main activity of VBEN is to organize talks and discussion events at various locations in Vienna.
For upcoming events see here.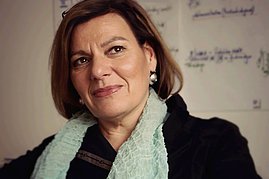 Organization
Corinna Fehr is the President of VBEN. She is responsible for organization, marketing and funding. VBEN has various sponsors.
The scientific advisory board consists of professors affiliated with the Vienna Center for Experimental Economics (VCEE) and is chaired by Jean-Robert Tyran. The board provides academic guidance for the VBEN and is in charge of selecting and hosting the invited speakers